Death Toll in Iran Coal Mine Blast Rises to 35
By: Tasnim News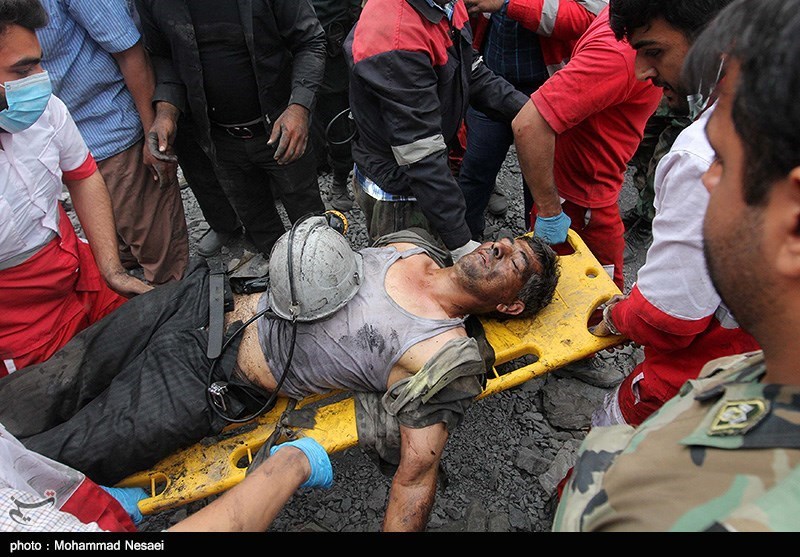 TEHRAN (Tasnim) – Thirty-five coal miners have died in northeast of Iran after a gas explosion and raging fire in 'Zemestan-Yurt' mine on Wednesday, Iran's labor minister announced.
The blast occurred at midday at a depth of 1,200 meters in the coal mine, located in Khoshyeylaq area in the northeastern province of Golestan.
Minister of Cooperative, Labor and Welfare Ali Rabiee, who has traveled to the disaster site, confirmed in the early hours of Thursday that 35 miners have been pronounced dead.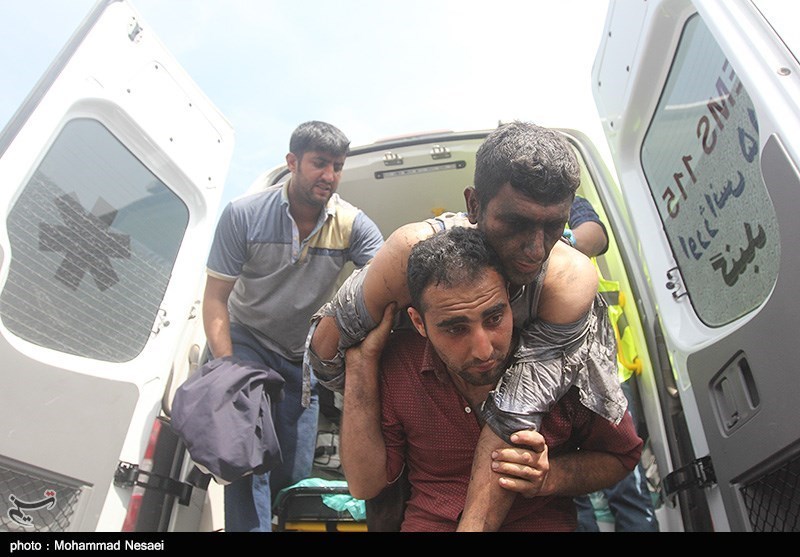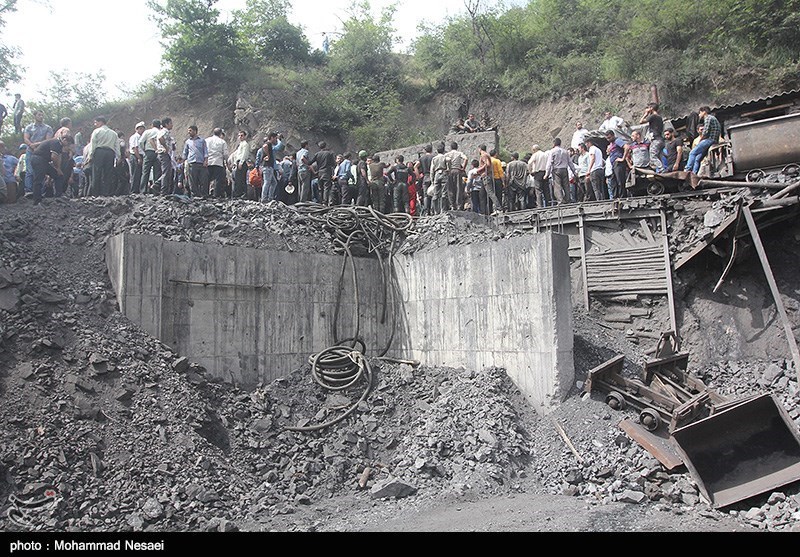 21 bodies have been retrieved from the mine, a local official said earlier.
Officials say the explosion occurred after a mine locomotive stalled at a depth of 700 meters and the workers tried to jump-start the vehicle with an external battery. Electric sparks triggered the explosion in the tunnel filled with methane.
Shahin Fathi, an official with Iran's Red Crescent Society said Wednesday more than 40 miners had been trapped in the mine after the blast, six of whom were rescued with injuries.
The rescue operation is hampered by toxic gas in the tunnels. Miners were stuck at the far end of a 1,000-meter shaft in the mine that is around two kilometers long.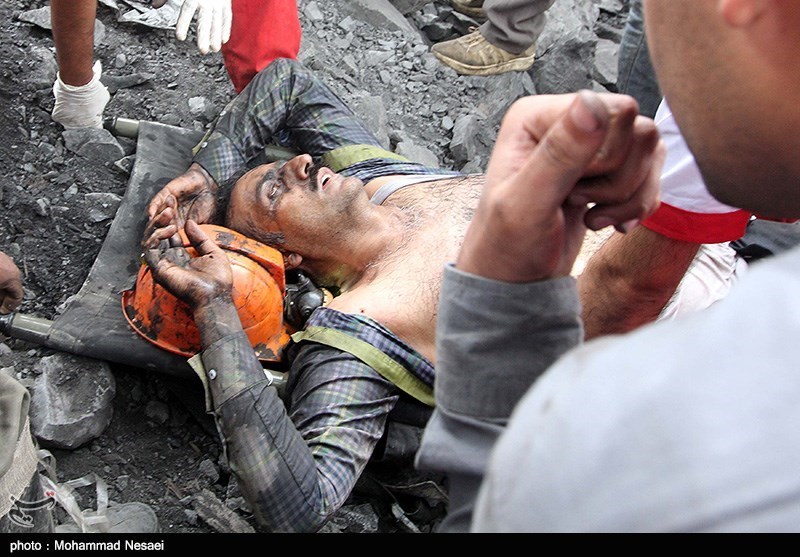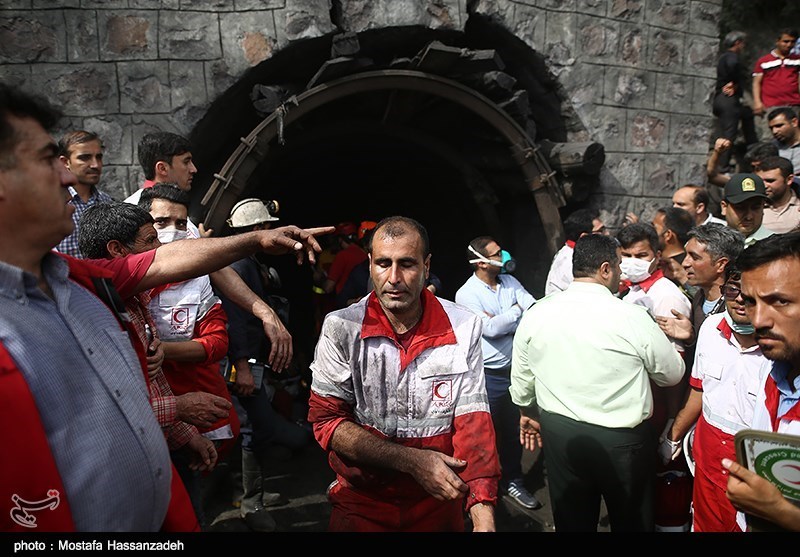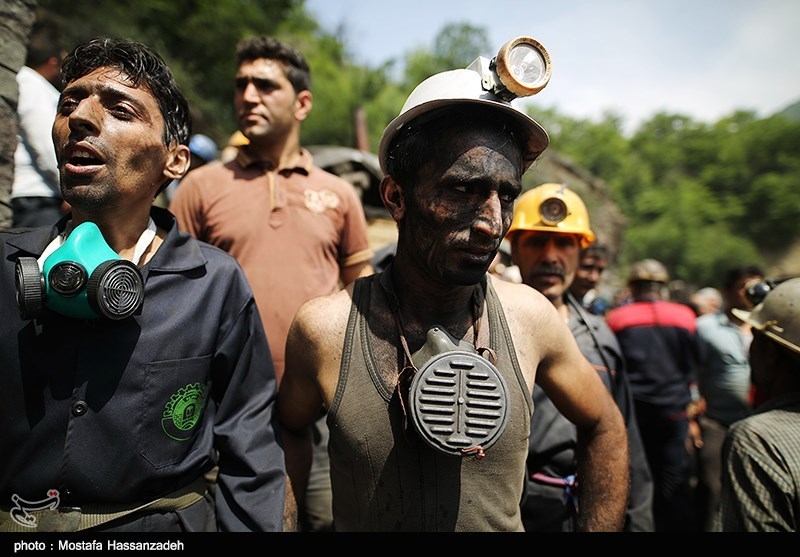 Efforts were underway to dig a side tunnel to access the stranded workers.
Three days of public mourning has been declared in Golestan Province, which lies along the Caspian Sea and borders Turkmenistan.
Khoshyeylaq is 375 kilometers northeast of Tehran.
WRB wants your feedback on this important article. This is YOUR world. Stand-up and be counted. It is time!
Share to Social Media
WRB is your Daily Worldwide News Source. Help Us Grow!
Disclaimer: The contents of this article are of sole responsibility of the author(s). Watching Rome Bum will not be responsible for any inaccurate or incorrect statement in this article. Watching Rome Burn grants permission to cross-post original Watching Rome Bum articles on community internet sites as long as the text & title are not modified. The source and the author's copyright must be displayed. For publication of Watching Rome Bum articles in print or other forms including commercial internet sites, contact: Editor-WRB@protonmail.com.
www.watchingromeburn.com contains copyrighted material the use of which has not always been specifically authorized by the copyright owner. We are making such material available to our readers under the provisions of 'fair use' in an effort to advance a better understanding of political, economic and social issues. The material on this site is distributed without profit to those who have expressed a prior interest in receiving it for research and educational purposes. If you wish to use copyrighted material for purposes other than 'fair use' you must request permission from the copyright owner.
© Copyright Watching Rome Burn 2017
For media inquiries: Editor-WRB@protonmail.com